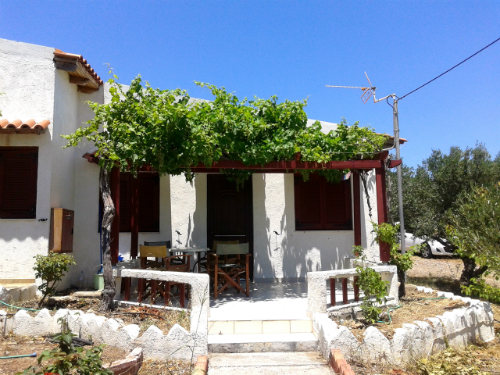 25 m2 apartment studio with kitchen, bedroom, living room, private WC-shower, all at the same room,with his own yard and full equipped with all the comforts that is necessary for a daily use.
Almost completely renovated in 2020, inside and out with new furniture, fresh paint on the walls, new kitchen, and brand new mattresses with memory foam that will make your sleep unforgettable!
The yard is cover from grapes that of course you can taste it during your stay !!
The room has limit view to the sea and to the lowland that is spread front of it as is surround by the garden that is full of trees
The room is surround by a garden with roses and trees such apricot,figs,pears,peach,that depends of the season you can taste their fruits..
Prices range from 50 € -60 € per night ..